Pro-Line 1/8 Buck Shot S3 F/R 4.0" Tires Mounted 17mm White Zero Offset Wheels (2) 9063-233 | PRO9063233
---
MPN: 9063-233

UPC: 675118174174

EAN:
---
Overview
This is a pair of pre-mounted Buck Shot 1/8 Truggy Race Tires. The Buck Shot debuted at the 2017 ROAR National Championships and is already a Winner! The Buck Shot has pins that are very close in size to the amazing Hole Shot 2.0 but the Buck Shot pins are stacked closer together side to side, which provides significantly longer-lasting performance. Unique to the Buck Shot are the alternating elongated bars that provide incredible forward grip! Like the extremely popular SwitchBlade tire, the Buck Shot is a directional tire with different tread on the outside compared to the inside, allowing you to mount the tires in the direction that suits your current track conditions. One side of the tire has standard pins, which is ideal for loose or low traction conditions where you want the tire to add side grip and improve steering. When you mount the tire the other direction, the connected side tread (Blade) reduces side traction in high-bite or edgy conditions. Racers who have tried the Buck Shot are saying that it is their new favorite tire!
Pro-Line is making it easier than ever to use the Buck Shot VTR S-Material tires on your 1/8 Truggy by offering them pre-mounted on White Velocity VTR wheels!
The Velocity VTR 4.0" Dish wheels are the ultimate in light weight durability! Pro-Line's team of enthusiasts incorporated the latest in 1/8 bead gluing for increased bonding strength. The bonding surface also has an additional texture detail in the glue channels to keep your tires on your wheels. Made to fit the 17mm hex of today's most popular 1/8 trucks! Accept no imitations on materials used either. The Velocity VTR wheels are molded from the Dupont nylon, the highest standards in nylon material in the market. Pro-Line Velocity VTR wheels are the latest in wheel technology from a company that has over 35 years of mold design, mold making, and product production.
Lab Certified Select Compounds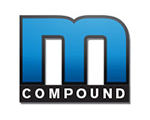 Maximum Compound Grip on Low Bite Surfaces
Compliant Carcass Produces Traction with Controlled Expansion
Medium Wear on Wet Surfaces
Use the More Firm Material for Higher Temps and Softer Material for Lower Temps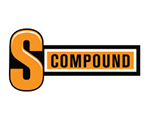 Latest and Greatest Ultra Long Lasting Compound
Substantial Leap Forward in Terms of Grip in Dry and Slick Conditions
Stays Stable Throughout Long Main Events and Does not Fade or Get Soft Near the End of a Race
Lab Tested Batches Guarantee Performance
Use the More Firm Material for Higher Temps and Softer Material for Lower Temps
Please note: All tires & wheels are sold in pairs, unless otherwise noted
PRO9063233 | Buck Shot 4.0" S3 (Soft) Off-Road 1/8 Truck Tires Mounted on White Zero Offset 17mm Wheels (2) for Front or Rear
Features
TIRE FEATURES
Already a National Championship Winner!
Similar Pin Size to a Hole Shot but Lasts Significantly Longer
Massive Forward Traction
Directional Side Tread similar to the SwitchBlade
One side provides added side grip and improved steering (Pins Out)
One side reduces side traction in high bite, edgy conditions (Blade Out)
Improved Wear and Traction with S-Compound Technology
Tire Also Available Unmounted
Made in the USA, since 1982
WHEEL FEATURES
1/8 Buggy Style Mounting Beads for Increased Bonding Strength
Textured Bonding Surfaces with Molded in Glue Channels
Molded from Premium Impact Modified Nylons
Extremely Durable yet Light Weight Design
Specified Tolerances Ensure Each is Balanced and True
Wheels Also Sold Separately
Fits